Englewood Scanning Documents
Companies use document scanning to convert files into electronic records in Colorado. Once it is in a digital format, documents are much simpler to find. If a document is needed it is available with a basic keyword search. Access to each file can be restricted to singular employees.
This protects every document on a workflow basis. Usage must be controlled to prevent workers from misusing the personal information of employees and customers. Each record has a retention life and an electronic document management system will automatically eliminate un-needed records.
Create a Document Scanning Procedure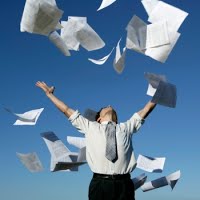 The beginning step is to work on a record retention plan. Codify how long to retain each type of document. Then determine who needs access to them. This needs to be published to every employee.
Next, it is time to destroy all of the unwanted records. Have everyone who uses official records shred documents that should be retired. Also, shredding bins are provided to place around your office. Ask workers to organize their personal files using the official document management policy and destroy everything over its requirements. There is no need to scan documents that are not needed.
Step three is to determine what documents will be needed in the future. The costs of document scanning increase with the number of times the document is used and shared. If it is unlikely to be needed going forward, then keeping the paper document is the better option. Everything that remains is what you should scan.
Finally, it is time for the physical act of scanning. You can acquire scanners and assign the work to an employee or temp. Or you can also hire a scanning service. If you have a small amount, then assigning an employee should work. But as you increase the number of documents, this can dwarf your capacity.
Englewood Paper Shredding makes the scanning process easy. We partner with high-speed scanning service providers with employees who handle this work every day. They organize the documents and then shred them following the work.